Why Should You Hide Your House from Google Street View
Why Should You Hide Your House from Google Street View: If your house appears in Google Maps Street View, how do you feel? Using this guide, you may hide your address on Google Maps while ensuring that you remain anonymous online.
There is a good chance that you've seen the Google car with the camera attached to capture Street View photos. By using a computer or a mobile phone, we can travel to other areas.
You may be concerned about Joe Bloggs in Sydney, Australia, knowing that he can see what kind of car you've parked in your driveway or what color your curtains are.
If this is the case, you may want to consider removing your address from Google Maps. You can accomplish it, but is it worth your time?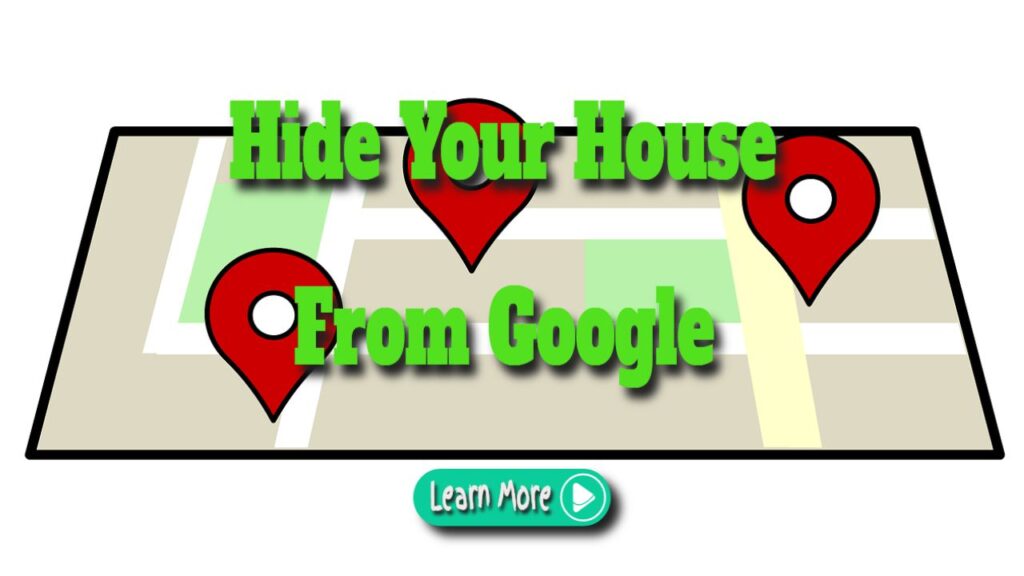 Why are certain houses and apartments in Google Maps blurry?
Strange animals and several images of the same person can be found in Google Maps Street View. Some even go so far as to dress up the Google Maps car in a bizarre costume in order to appear in Street View.
You may have noticed that while panning around the streets on Google Maps, the faces of the people you see are obscured. This is done in order to protect the privacy of individuals.
What is the purpose of blurring on Google Maps?
Because of the same rationale.
To protect your privacy, why would you want to obscure your home's location on Google Maps?
If Google Street View blurs your home, strangers can't see it on Google Maps.
Intruders, criminals, and scammers will be unable to learn anything about you if you choose this option. Many people have been able to use Google's Street View to link a printed address (basically just a zip code) to a house that was only photographed in the last two years.
Street View may reveal a lot of information about you and your home or vehicle, from upgrades that reveal your affluence to the locations where delivery trucks drop off merchandise.
Google Maps can help online stalkers learn more about their victims. Some people have even been discovered having an adulterous affair while being tracked on Google Maps. If this happens to you, you could be publically humiliated or forced to pay hush money if you are identified and exposed.
Street View has already revealed the new homes of people who had to flee their abusive ex-partners.
Only a few examples exist of how Google Maps might be misused.
Google Maps should not be able to identify your residence for security and privacy concerns.
A step-by-step guide to removing your house from Google Maps.
Now that you know why some houses on Google Maps appear blurry, you may want to give it a go.
Before you begin, it is important to know that you cannot just remove a house from Google Maps. An irreversible change that cannot be reversed has been made to this vehicle.
On Google Maps Street View, you may make your property appear hazy by following these steps:
Maps.google.com is where you should go.
Find your way back to your house.
Navigate to the closest street to your house by dragging the Street View icon there.
Make sure you're focused on your property.
When you get to the bottom right corner, click on the Report a Problem button.
Make certain that this is the correct address (if not, go back and try again)
Switch to your home's location by highlighting it in an image preview.
Under "Why are you reporting this image?" click "Request Blur."
Select My House in order to blur the image of your home.
Your privacy concerns will need to be supported with more information (up to 1500 characters) so please provide it here.
Enter your email address and a brief explanation for why you're requesting access.
Completion and submission of the captcha check are required before continuing.
If you succeed, the property should be untagged in a few days.
In addition to deciphering faces, license plates, and even complete autos, the same technology can be applied. Generally speaking, these are automatically disguised before they are broadcast on Street View, however, this isn't always the case.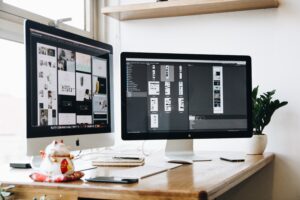 Why should you not hide your house on Google Maps?
Making your home as difficult to identify as possible on Google Maps may not be the greatest strategy.
Your house will be more difficult to find an interested buyer if you obscure it on Street View. There is no way for the new owner to see their new home on Google Maps. No one can ensure that future Google Maps automobile excursions will be aware that the property has changed hands. Inappropriate "pranks" can also be perpetrated using the blur.
If that's the case, you might want to consider Google Maps substitutes. Many people will be able to see pictures of your property when searching on Google, Bing, or Yandex. It may take some time for these companies to blur your property, even if you request it.
Even yet, there's reason to be concerned about the general lack of clarity: "What's going on in this house? I don't know what they're hiding." Many times, it is better to blend in with the neighborhood rather than bring unwanted attention to your home.
In terms of privacy, other websites may have access to the residents' information. Some time may pass before the details of a newly purchased home are made public via an online property listing service. The time is more than plenty for the upload of property information and photographs.
In Google Maps, why does my house appear hazy?
Use Google Maps to find your house if you haven't already. What happened when I clicked on Street View and noticed that it was blurry?
Any number of factors may have contributed to this.
The house's blurriness was requested by the previous owner.
Your landlord has made the conscious decision to conceal the property.
A neighbor has erroneously blocked the view of their property (either by the neighbor or by Google)
You've been played for a fool.
There is presently no way to reverse the blurring on Google Street View.
Is it okay if Google Maps obscures your property?
The ability to make your home appear hazier on Google Maps is an extremely useful feature.
There is no way to undo the effects of blurring houses and even automobiles, despite the fact that the tools are readily available. This is the only way anyone can see your house on Google Street View. Selling a house with such a privacy safeguard may be prohibitively expensive. This is what I'm talking about.
Finally, concealing a home on Google Maps must be properly considered.
The post Why Should You Hide Your House from Google Street View appeared first on https://gqcentral.co.uk