Having a security operation center (SOC) to monitor your network and secure your data is a vital component of a good cybersecurity strategy. To establish one, organizations must recruit security specialists, negotiate and acquire security software and hardware, set up the SOC, and monitor for threats. Organizations may profit from rather than place this responsibility on their IT personnel.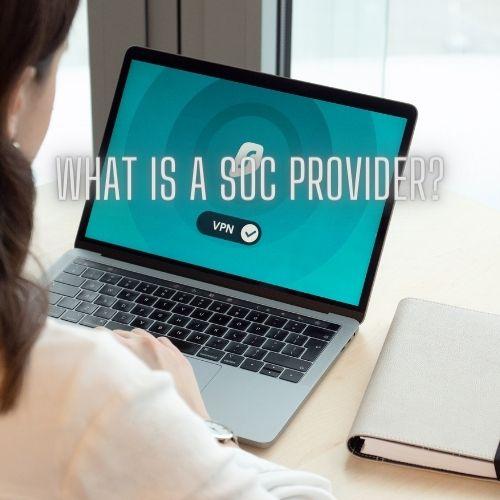 Level 4 of a managed SOC provider
The security operations center (SOC) safeguards a company's networks. To identify possible dangers, it must have visibility throughout the whole company. All linked devices, encrypted data, and in-house and third-party systems should be visible. It should also be able to evaluate machine data. The SOC must also be able to recognize new risks as they emerge.
In response to threats, the SOC will remove malware or ransomware. After that, the SOC will restore the systems to their pre-incident state. Endpoints may be erased or reconfigured during this operation. It may also entail removing data in order to safeguard other users.
The technologies used for this purpose are termed SIEM (security information and event management) systems. These systems gather information from security feeds. A SIEM system may include a variety of technologies, such as risk and compliance systems, endpoint detection and remediation, and threat intelligence platforms. A SOC must be familiar with the organization's procedures as well as the daily risks.
The use of sophisticated security technologies is critical to reaching Level 4 maturity. A Level 4 SOC provider will have an extensive understanding of the business and threat models, as well as advanced technologies such as SIEM with SOAR capabilities. This enables them to safeguard a company from frequent threats.
A SOC is made up of several components such as people, processes, and technology. It acts as the primary command center for an organization's digital asset security. Employee data, intellectual property, brand-related assets, and business processes are all included. To detect and handle risks, the center will also use intelligent automation. A managed SOC may assist firms in improving communication, coordinating across departments, and streamlining monitoring.
Level 3 of a fully managed virtual SOC
SOC services provide you with a unified picture of your security architecture. They can also identify concerns and prevent them from becoming a problem. This is critical if your company deals with sensitive information. SOCs are also a great method to build trust with your consumers. However, establishing a SOC is not the ideal answer.
The SOC is in charge of protecting the organization against cyber-attacks. As a result, its personnel are continually studying and enhancing security. This involves regular vulnerability assessments, threat information collecting, and penetration testing. SOCs can answer the fundamental issues of an incident and prevent such occurrences from happening by leveraging log data.
One of the drawbacks of a fully-managed virtual SOC provider is that it is not adjustable. This has the potential to hinder your company's capacity to keep historical data. Furthermore, if you choose an external SOC, you will share it with a large number of other clients, restricting its capacity to secure individual endpoints or communication routes.
Setting up a SOC requires significant resources and skills. For a major corporation, the expense of creating and staffing the center might be prohibitively expensive. An MSSP, on the other hand, may use economies of scale to lower operating expenses. These expenditures are usually considered operational rather than capital expenses. Another benefit of utilizing an MSSP is that you will be relieved of the work of managing your own company's security architecture.
Security operations centers are staffed by qualified security analysts and engineers that have been educated to safeguard your firm from cyber attacks. These experts strive to safeguard your company's computer systems and digital assets. They also assist you in developing a secure architecture. They may also work with other divisions inside the company to discover and prevent security problems.
In addition to safeguarding your data, a good SOC assists you in meeting the many statutory criteria governing data security. GDPR, HIPAA, and the Payment Card Industry Data Security Standard are just a handful of the laws that may have an influence on your business.
Level 4 of an outsourced SOC provider
While a SIEM is the technical backbone of a SOC, enterprises must constantly add new technologies as the threat environment advances. This jumble of devices might eventually become difficult to manage and derive important security data from. Furthermore, approximately 80% of firms lack the necessary number of analysts to run a fully working SOC. It is also difficult to locate skilled professionals to fill the position. SOC as a Service, fortunately, may assist enterprises in meeting these issues by playing an important part in the critical incident process and risk mitigation.
Look for a demonstrated track record of good performance when selecting an outsourced SOC supplier. The provider should provide 24-hour coverage, enable numerous communication channels, and be capable of swiftly escalating major incidents. Furthermore, the vendor should have two geographically dispersed facilities to enable redundancy and recovery in the case of a calamity. Furthermore, the provider's workers should be qualified in the most important cybersecurity technology. Finally, the supplier must ensure that services will be provided from certain places.
The downside of utilizing an external SOC provider is that it may cause data breaches and loss, and the security of an external SOC may be worse than that of an in-house SOC. Furthermore, the external provider's ability to save past data may be restricted. Furthermore, an external provider's SOC services are often shared by several customers. These problems may lead to decreased efficiency, fewer customization possibilities, and the inability to safeguard individual endpoints and communication routes.
To identify and fight against cyber threats, the SOC, as a service provider, will need access to an organization's network and data. This information will have to be shared with the supplier, making business data security more difficult. It is also critical to evaluate the cost of operating a SOC as a service provider. A SOC as a Service provider may supply you with a team of cybersecurity professionals that will monitor your network 24 hours a day, seven days a week. They will also look into any threats that are discovered. They will also collaborate with your own IT staff to optimize response times.
The post What Is a SOC Provider? appeared first on https://werbloggers.com
The post What Is a SOC Provider? appeared first on https://gqcentral.co.uk