10 Tips For Finding The Best House Cleaning Service Near You
House cleaning services are highly convenient, especially if you dislike doing your own chores! But how can you decide which service to use? How do you choose the best house cleaning service in your area? There are other factors to consider, and cost should be only one of them. After all, would you rather have the cheapest car or the best car for your money? What about background checks and interview questions? So, we're here to assist. In this article, we'll go over 10 recommendations for finding the best house cleaning service for your needs.
1) Hiring a cleaning company versus a house cleaner
There are two primary things to consider when looking for a house cleaning service. The first step is to place a job ad, interview, and hire someone to come clean your house. The second alternative is to engage a cleaning service that handles all of the hiring, vetting, and training for you.
While it may appear that hiring an independent cleaner is less expensive because you are not paying for overhead and other charges involved with hiring a cleaning company, many individuals discover that hiring an independent cleaner is really more expensive. It may not appear so, but when you consider the time and energy required to manage that cleaner yourself, possibly train them on your needs, perform background and reference checks, and potential damage and theft in your home – it's clear that there are additional costs and risks beyond the "face value" cost savings. Then there's the added difficulty of hiring someone to clean your house by the hour. Paying someone an hourly wage to clean your house encourages them to take their time. They work slowly in order to be paid more money.
The advantage of hiring a house cleaning company
A cleaning service has the advantage of relieving you of a large amount of effort. They also have well-trained employees. The majority of cleaning companies have quality control systems and standards in place. As a result, all of their clients receive consistent quality. The disadvantage of hiring a cleaning service is that you will most likely have to pay a greater upfront fee for the services. Fortunately, most cleaning services charge a set amount. This means you won't have to be concerned about how long the job will take. You just pay the price set by the corporation. This is really advantageous for you because you pay for a quality cleaning rather than how long the task takes. It's also advantageous for the cleaning firm because it allows them to take their time and execute a thorough job. They also don't have to risk charging the client more than they agreed to.
Although both choices have pros and downsides, the cleaning business comes out on top.
2) Create a list of factors that are important to you
Make a list of the jobs that are most important to you before contacting cleaning services near you. You can discuss these items with potential cleaners. If they don't get it, look for someone who does. Don't be scared to be detailed. Everybody's house is unique. The individual needs of each home, as well as the preferences of the homeowners, must all be considered in the service you receive.
Communicating your requirements to service providers will allow you to determine how adaptable and responsive they are to your requirements. Some services, such as deep cleaning, will only cover particular requests under higher service levels. If you have any unique preferences, such as having the cleaners use certain cleaning tools or supplies, it's best to tell them early on.
When you engage a house cleaner or a home cleaning services firm, you are committing to a long-term relationship. Consider how these providers respond to your needs, their level of flexibility, and, most significantly, how effectively they listen to you and how nice they are.
3) Be prepared
When interviewing service providers to clean your home, you should have a very specific list of cleaning activities in mind. You should also be aware of what you do not want them to do. What matters here is that you communicate your expectations to the cleaning service provider.
Most cleaning firms will offer general cleaning services, which include cleaning most of your home's visible areas or surfaces. However, you may be more concerned about specific areas that aren't covered by their standard cleaning services. It is the cleaners or service providers' responsibility to guarantee that the first and foremost provide you with cleaning services that will address your needs. It is your responsibility to be prepared, to understand what those demands are, and to convey them to the cleaners.
4) Use technology
On the internet these days, you may obtain a wealth of information to help you make an informed decision. Do your research online using a smartphone or computer. Investigate the company and discover what distinguishes them or their services from the competition. Look up reviews and read both favorable and negative feedback. You can also hunt for further information on third-party websites or on the service provider's social media pages to see what else you can learn.
References and reviews are by far the most essential sources of information available to you.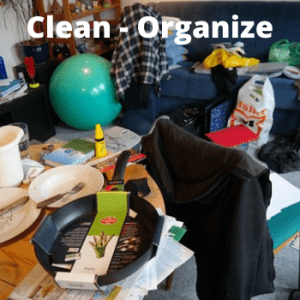 5) Check references and reviews
There's no better way to vet your options for a cleaning service provider than to check references and reviews. Ultimately the best service provider is going to be one that can deliver excellent service consistently and provide and great customer experience. Executing that over and over again is not easy for any business. So the more satisfied customers they have the more likely it is that you'll be one of those satisfied customers should you hire that cleaning provider.
References are also great since they come from people who are willing to put their names and reputation on the line for that business. It's similar to a review, except you can ask those people specific questions that relate to your unique situation.
6) Get on the phone
One of the best
Checking references and reviews is the best way to analyze your alternatives for a cleaning service provider. Finally, the finest service provider will be one that can continuously give good service while also providing a positive customer experience. It is difficult for any business to repeat that process. So, the more satisfied customers they have, the more likely you will be one of those satisfied customers if you engage that cleaning service.
References are also useful because they come from people prepared to put their names and reputations on the line for that company. It's comparable to a review, only that you can ask those folks specific questions about your personal circumstance.
ways to learn if a cleaning service is right for you is to simply get on a call with them. There's a lot that you can learn and gauge about a person or company by speaking to them directly. If they rush you off the phone, aren't clear with responses, are not friendly, or give you a negative vibe, then consider someone else. Make sure your cleaning service provider is patient, detailed, and friendly with responses and communication. These are all great qualities in a cleaning service that will meet, or exceed, your expectations.
7) Know what to ask before booking a cleaning service
When interviewing service providers, keep a list of questions accessible and ask the same questions to all of your applicants. Here are some excellent starter questions:
– Do you require me to leave my house or the rooms you're cleaning while you clean mine?
– Will you bring your own cleaning products, or will you utilize whatever I have on hand?
– How long will it take to clean?
– What if I am dissatisfied with the cleaning services provided by your team?
– Do you conduct background checks on team members?
– Do your cleaners have insurance?
8) Analyze their work after your first cleaning appointment
It should go without saying that you should always inspect a house cleaner's work after they have finished it. However, you do not want to be interrupting them while they are working to point out anything that you believe is not thoroughly cleaned. Make a note of any observations you make while they work, and then do a walkthrough once they're through to collect any additional input. It's crucial to remember that certain cleaners prefer that you not be in the same room with them while they clean so that they can focus on their task. After all, no one likes being micromanaged or having someone look over their shoulder. When they're finished, go over your list with them and observe how they respond to feedback and criticism.
9) Compare the value of each service provider
Most of us are so quick to criticize a service based on its deliverables and pricing that we frequently overlook the entire value that a service provider provides. "Price is what you pay," Warren Buffet elegantly stated. "What you get is what you pay for." And what you don't always get is a tidy house. Consider the customer service, communication, flexibility, friendliness, availability, attention to detail, pricing plan, and dedication to your complete pleasure.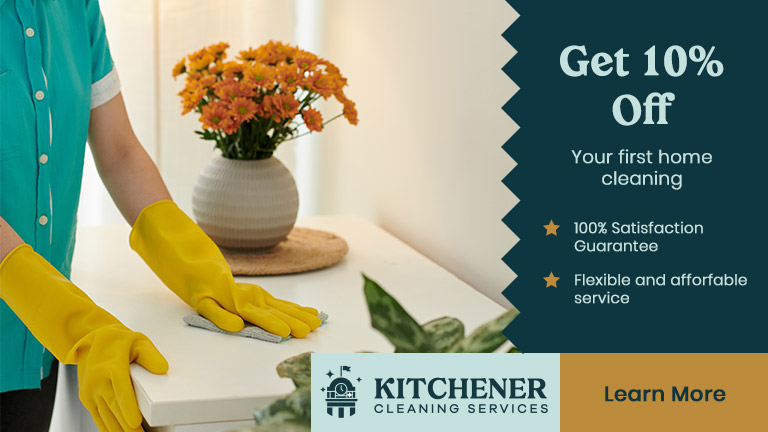 10) Review all contracts carefully before signing them
Before hiring a housekeeper or cleaning firm, read the contracts they require you to sign. To begin, keep in mind that a contract is not necessarily a bad thing. Contracts are in place to define expectations for both parties and to prevent conflicts from arising, not to generate them. Contracts typically specify topics like what happens if you have to cancel or postpone a cleaning, how money is handled, and so on. Contracts bind the service provider to their word and lay the groundwork for a long-term, mutually beneficial partnership. However, certain contracts may contain conditions that are difficult for you as a consumer. Examine the agreement's provisions and notify the service provider if you have any questions or concerns. Most of the time, the service provider will explain the logic for those conditions so you can determine whether or not you agree with the agreement.
Additional Reading:
Brought to You By:
KCS Kitchener Cleaning Services
135 Hardcastle Drive, Cambridge ON
(647) 760-6357
The post 10 Tips For Finding The Best House Cleaning Service Near You appeared first on https://soonrs.com
The post 10 Tips For Finding The Best House Cleaning Service Near You appeared first on https://wookicentral.com
The post 10 Tips For Finding The Best House Cleaning Service Near You appeared first on https://gqcentral.co.uk